The Band - Biographies
Michael Bliss AKA Brandon Flowers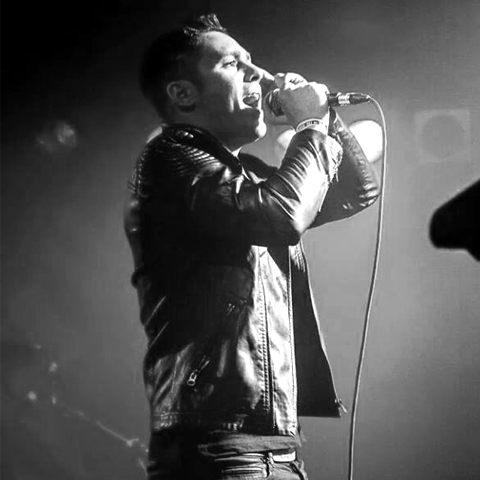 Mike was born and raised in Nuneaton, and has a huge passion for both, music and football.
As a child, Mike always dreamt of playing for his beloved 'Chelsea FC' but with the running technique of a 'Moose' (apparently), football has never really taken off for him so music takes priority.
Mike started off singing musical theatre and contemporary music, passing the majority of his 5 grades with a distinction. Since then he has been a solo performer and apart of many different bands covering most genres at a pro level.
Currently, mike also teaches basic vocal/performance classes to children aged between 4 and 16 at a local dance, drama and speech school as well as performing his own solo show, original band 'Carolina Eve' and 'The Killerz' band.
Mike also writes his own original music with Paul and has been releasing it onto his iTunes podcast where he currently has a world wide following of over 60,000 listeners.
Neville Campbell-Barker AKA Dave Keuning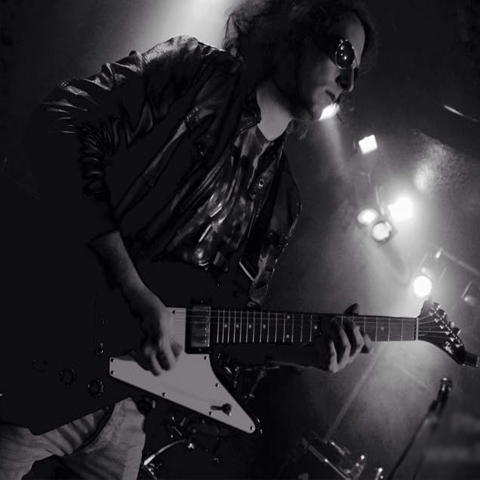 Nev was born and raised in Coventry and like Paul didn't get into music much later on in life, in fact, he was 17 years old when he first picked up a guitar. He also spent a year at the guitar institute of tech in London 1995-1996. Since then Nev has been playing in various cover bands and in more recent years is now teaching guitar around local schools and privately.
He also spends time building and repairing guitars as a small business and enjoys writing instrumental guitar music. When not doing these things he has time to offer cover for the rather talented Mr Hump.
Lastly he can't see without his glasses on and can't kick a ball straight to save his life.
Chris Barr AKA Mark Stoermer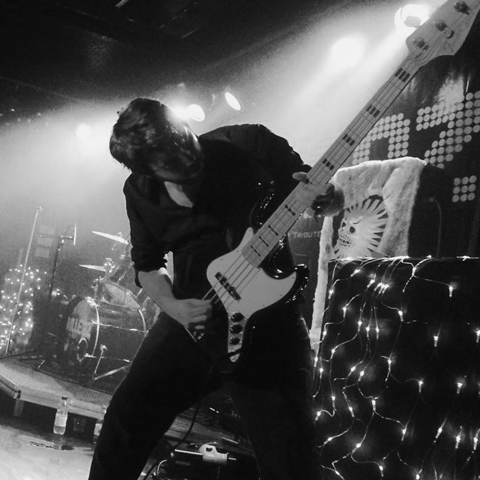 Chris first picked up a guitar when he was 12 and played from a young age in local punk bands. At 17yrs Chris applied his skills on the bass, since then he has played in many bands such as 'None Of Your F**king Business' (NOYFB), 'Pipeline' and popular act 'Away Daze'.
His main musical influences for playing the bass would be John Entwhistle, Paul McCartney, Alex James, Matt Freeman, and of course Mark Stoermer.
Chris is a huge Star Wars fan and overall geek when it comes to all things superhero's. Chris now believes he gets as close as he can to being a superhero by playing the role of Mark Stoermer. He did warn that he is a geek!
A massive Sheffield Wednesday Fan and from a very early age, he often dreamt of having the playing ability of footballing hero Chris Waddle... the closest he got to that was the dodgy hair cuts.
Chris is a lover of all types of music and never leave's the house without his headphones.
Aiden Randle AKA Ronnie Vannucchi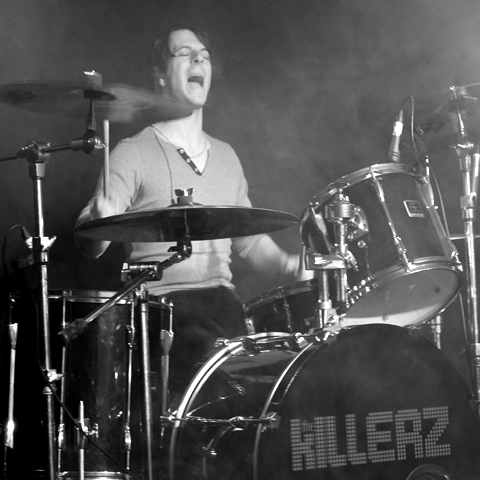 Aiden doesn't talk much, and all he is willing to tell us is he's cool and can play drums.